Chuck Salter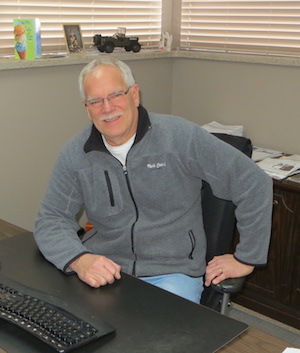 Chuck Salter is the President and majority owner of Tewco Inc. He is the son of the founder Howard Salter, who started the Howard R. Salter & Company Inc. in 1968 (now Tewco Inc.). He is responsible for the day to day business operations, and makes sure that the company is running efficiently and that the staff is well managed.
Chuck officially started at Tewco Inc. as a warehouse manager in 1974, but unofficially had been working there since he was a young boy - helping his dad do everything from sweeping the warehouse, to assembly, to boxing inventory.
His dad Howard was passionate about customer relationships and making certain that they always got excellent service. This philosophy has been adopted and implemented to perfection by Chuck and his staff, setting Tewco Inc. apart in its field. His motto in life is "Always do the right thing".
Outside of work, Chuck really enjoys travelling. His favorite place to travel to is beautiful South Padre Island, off the coast of Texas. His other passion is his 6 kids and many grandchildren. He also has a keen interest in motorcycles and football: Go Packers!
Chuck strives to create a family atmosphere at work, and considers his staff as his family. His staff says he is doing an excellent job.
Chad Salter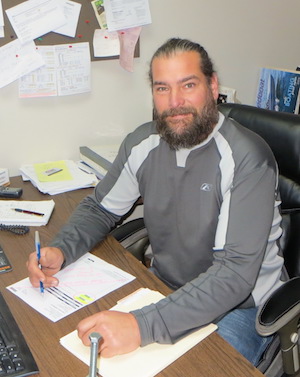 Chad Salter is the Vice President and minority owner of Tewco Inc. Chad is the son of Chuck Salter, the company President; making Tewco Inc. a third generation family owned business.
Growing up, Chad spent his summers and Saturdays in the Tewco Inc. warehouse with his grandad Howard Salter, helping with general warehouse maintenance and upkeep. Chad was then officially hired at Tewco Inc. in 1992, and now is the General Manager. He does everything and anything that needs to be done, from technical support and quotes to expediting and purchasing. He really enjoys interacting with customers and vendors.
Chad has a wonderful wife and 6 lovely children, two of which he has adopted. Chad is also passionate about spending as much time as he can outdoors; especially with family: camping, fishing, hunting, snowmobiling, sledding and much more.
Karen Salter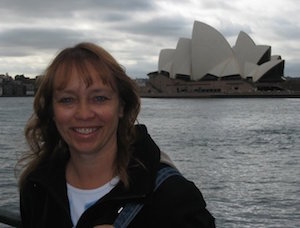 Karen Salter is currently the office manager and bookkeeper at Tewco Inc. She has been working there since March 17, 1980, with a few years off to raise 3 children. When she started at Tewco Inc., she was working in the sales department, as well as doing billing. She is the wife of company president Chuck Salter.
Karen enjoys working at Tewco Inc. because she loves the people she works with, as well as the ones she has met along the way.
In her spare time, she enjoys travelling; anywhere and everywhere. She has a particular fondness for South Padre Island in Texas, which she visits several times a year. Karen is a woman of many talents, also managing her business, South Padre Condo Rental - which owns and rents out three properties on the island.
Evident from her life, her motto is to live every moment as you are in it, because you just never know what tomorrow will bring.
Jacki Worzella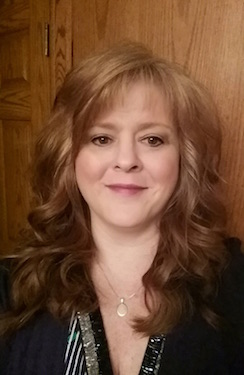 Jacki started at Tewco Inc. in 1982 and worked there for 4 years, doing order processing and billing. She worked there full time until 1986, when she left to raise a family. She returned to Tewco Inc. in 2011, and manages order processing and all accounts receivable. She has a passion for accounting, and she is great at it.
Jacki's favorite thing to do outside of work is spending time with family and friends. She treasures the relationships with her family and friends and enjoys playing card and board games together. She also likes being creative; with sewing, crocheting and doing DIY remodeling projects at home.
She has been married for 34 years to Joe and they are the the proud parents of 2 grown sons, one of which lives in Poland and the other who is in the Wisconsin country band Westfield. She is also blessed with one beautiful grandchild.
Jacki says that the best thing about working at Tewco Inc. is the people she works with and the assortment of work that she gets to do.
The catchphrase Jacki lives by is "Do unto others as you would have them do unto you".
Paul Pelzek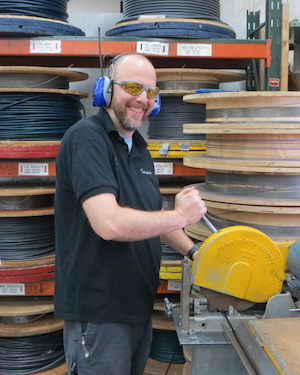 Paul Pelzek has been working at Tewco Inc. for 11 years. Paul started as a cable assembler and has broadened his responsibilities over the years to include: serving walk in customers, managing the shipping of orders and managing inventory. Paul also does the very important job of assembling the Cable Craft cables that are ordered from Tewco Inc. Paul is efficient and well organized, making him an asset to Tewco Inc.
He is a Wisconsin native, who loves spending time outdoors. His favorite outdoor activities include camping, hunting, fishing, playing golf and spending time up north at a cabin in Montello.
He has been married for 3 years and has the privilege of fostering 2 children.
Paul loves the flexibility of his work at Tewco Inc., and is grateful for the openness and generosity of his bosses. He also enjoys that his job affords him office time as well as the physical work of assembling cables.
A highlight from the time that he has worked at Tewco Inc. was when they were named the largest Cable Craft assembler in the US for the first time.
Sandy Lesser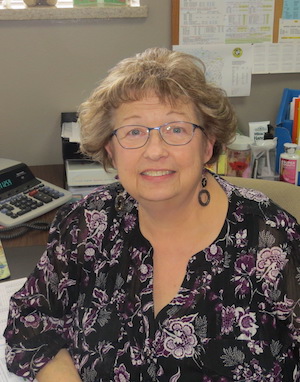 Sandy Lesser started working at the then Howard R. Salter & Company Inc. in September 1994, updating the salesmen's sales books. Her daily work was done on a typewriter, which left no room for errors. Now in her 25th year, she performs the crucial jobs of billing, doing mailings, checking orders, filing and price sheets.
Sandy loves her job because of the flexibility and the variety of the work she does - she never gets bored. She really enjoys the family atmosphere at Tewco Inc. and she appreciates her bosses.
Sandy has lived in Wisconsin all her life. She has been married for 43 years and has 2 children.
Her 4 precious grandchildren are the light of her life; two residing in Wisconsin and the other two in California.
Her favorite pastimes are watching Hallmark Movies and reading books. She also enjoys sewing and currently sells her crafts at local fairs.
Sandy's motto in life is "Don't put off to tomorrow what can be done today!"
Daniel Leonard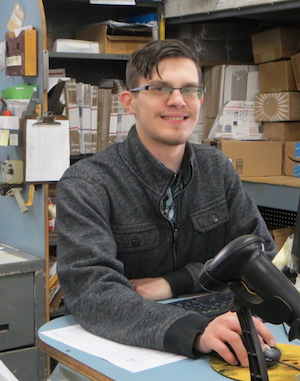 While Daniel Leonard has only been working at Tewco Inc. for a short time, he is a vital part of the support staff. In the mornings Daniel assists with assembling the Cable Craft cables, and then helps with the shipping of orders in the afternoons. He has a passion for doing his best at everything he puts his hands to, and that is evident in his efficient work. Daniel enjoys the fact that his days are busy, because times flies and there's never an opportunity to get bored.
Daniel was born and raised in Milwaukee, and has been a friend of the Salter family since he was a young boy.
He cherishes spending time with his wife and 10 month old son. He also loves the ocean and enjoys fishing.
Amy
Amy really enjoys her job as the receptionist at Tewco Inc. and has been with Tewco Inc. since 2014. She loves the people she works with, and the family atmosphere. She was born and raised in Wisconsin and when she is not at work she delights in spending quality time with her family.