Since 1981, Tewco has been an authorized assembler of Cablecraft mechanical control cables, and are now the largest assembler of Cablecraft cables worldwide. Tewco prides itself in using only original Cablecraft components for cable assembly, as well as original Cablecraft supplied test equipment, tooling and drawings. The cable assembly staff have also been Cablecraft factory trained. In addition to Cablecraft, Tewco is a Master distributor of EZ valve, as well as Cablecraft Linkages. In 2017 Tewco sold over 1 million dollars in Cablecraft cables, over $400 000 in EZ valves and over $300 000 in cable linkage.
Tewco also has the capacity to assemble more cables, in a timelier manner. They are only one of a handful of cable assembly companies in North America to own a rotary swagger machine, which makes putting end caps on cables precise and efficient. They are also one of the very few heavy duty parts companies that still serves walk-in customers, and will make a cable while you wait.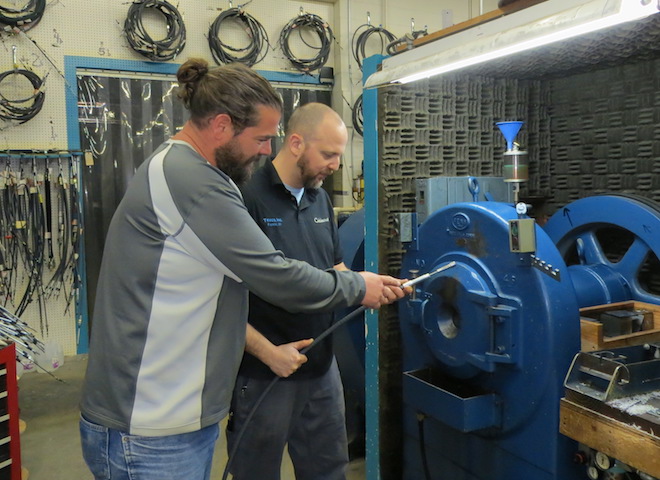 Tewco is trusted by manufacturers as well as customers, and has built an excellent reputation for customer service over the last 50 years.