The EZ Oil Drain Valve for industrial engines and OEM applications are available as a: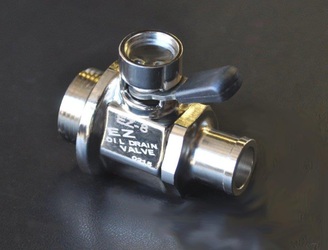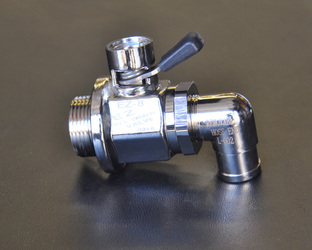 1-piece design = (H-Type: Straight Outlet) or a 2-piece design = (L-Type: 90 Degree Outlet)

These H-Type valves are supplied in bulk to OEM customers only. They are NOT available for the general automotive and truck aftermarket.
Note: H-Type Valves (see above photo on left) are equipped with a non-removable straight hose end that comes pre-assembled in a 1-piece design.
H-TYPE VALVES
The H-Type valve is equipped with a Fixed Straight Hose End (NOT Removable) for attaching a hose and draining oil away from engines with limited space and access to the drain plug.

HOSE CONNECTION TAKES THE MESS OUT OF ROUTINE MAINTENANCE
PERFECT FOR STATIONARY ENGINES, MARINE ENGINES, GENERATORS, COMPRESSORS, AND PUMPS.
DRAIN OIL FROM LIMITED SPACE AND ACCESS

Highly recommended for industrial engines and construction equipment. The H-Type valves take the mess out of routine maintenance on stationary engines, making it perfect for marine engines, generators, pumps, and compressors.

These valves replace the standard oil drain plug making oil changes cleaner and easier, saving valuable time and expenses.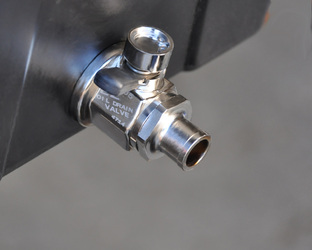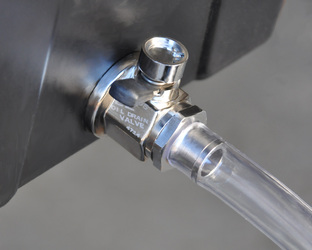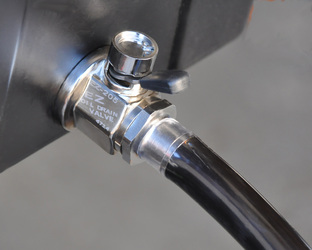 L-TYPE VALVES (WITH L-SHAPED HOSE END)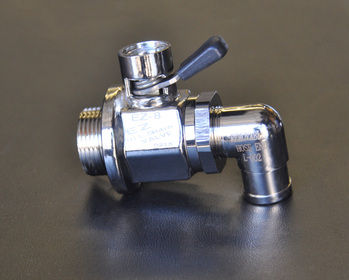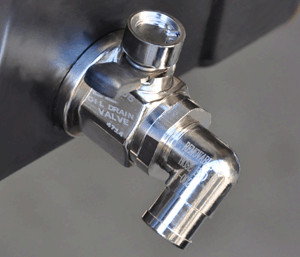 The L-Type Valves are equipped with a 90 degree, removable and fully-adjustable hose end.
Adjustable Hose End rotates 360°
Perfect for limited clearance applications
Secure the Hose End position with the built-in lock nut
OIL ANALYSIS
H and L-Type valves are ideal for oil sampling analysis as a small amount of oil can be drawn without turning off the engine.


- ACCURATE SAMPLES
- CONVENIENT OIL SAMPLING
- NO NEED TO TURN OFF THE ENGINE
- MAINTAIN & MONITOR ENGINE HEALTH
- PREVENT ENGINE DAMAGE

Frequent oil check ups are vital in maintaining engine health, as contaminants are one of the leading causes of engine performance failures.
DOWNLOAD A BROCHURE
TECHNICAL SPECIFICATIONS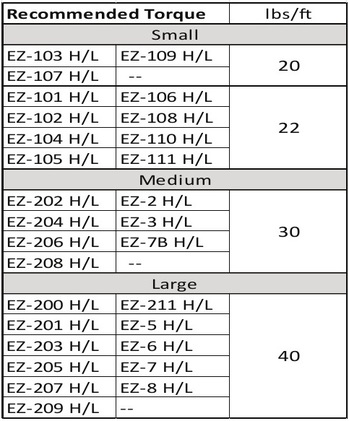 TEMPERATURE RATING: -40 ~ 365° F
PRESSURE RATING: 250 PSI