The EZ Oil Drain Valve is available in a stainless steel version for Diesel Exhaust Fluid (DEF) tank applications. The SS version of the EZ Oil Drain Valves uses the same ball valve design, and is available in several thread sizes. A new lock nut feature on the SS version allows the valve's final position to be orientated perfectly during installation. A hose can be attached to drain the DEF to prevent it from any spills. As DEF is highly corrosive, the SS version EZ Oil Drain Valve is designed to withstand these properties, using all SS 304 components and a Viton O-ring to seal.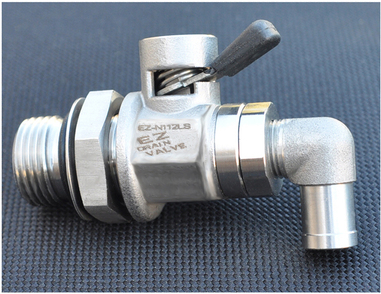 -Lock nut to adjust final position

-Viton O-ring Seal

-Stainless Steel construction

-Available in Straight or 90 degree outlet

-Hose Bead Size: 3/8" OD

-Pressure Rating: 250 PSI

-Temp. Rating: -40 to 365F degrees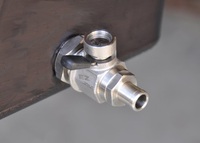 STRAIGHT VERSION VALVE INSTALLED ON A DEF TANK.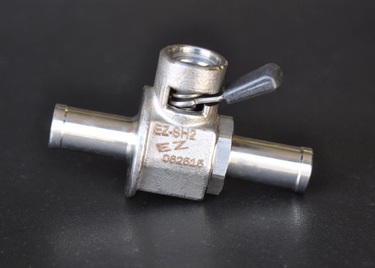 A double hose barbed version is also available making hose connections possible on either side.

Part # EZ-SH2
- 3/8" OD Hose Barbs
- Locking lever handle
- Hose Connections on either end
- SUS 304 grade material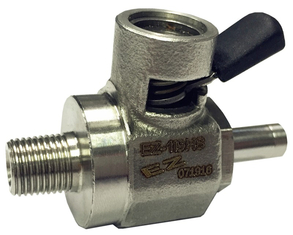 NPT and BSPT threads available.